The Countercultural Power of Enhancing Life: A Q&A with Dr. Greg Cootsona
April 07, 2016 • By Greg Cootsona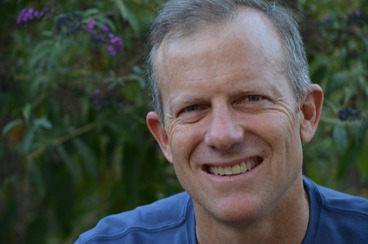 A crucial part of The Enhancing Life Project's mission is to bring its scholars' diverse, interdisciplinary research into the public discourse. Last summer, six experts who have worked outside the academy joined the scholars for several days in Banff, to facilitate conversation about the broader relevance of their work. One of these interlocutors was Greg Cootsona, a former pastor who is currently managing a science and theology grant through Fuller Theological Seminary and teaching comparative religion at California State University, Chico. We spoke with him about his background and perspective on The Enhancing Life Project's work.
Learn more about Greg Cootsona's contributions to the Project here.
What do you see as the potential of The Enhancing Life Project?
As an interlocutor, my role at the seminar was to stand between the conversations that are happening among the scholars and what's happening in the popular culture—to catalyze the interface between the research and cultural transformation. So I spent a lot of time thinking about what this particular project can offer in our modern context. One way to think about this project is that it can broaden the way we think about life in all sorts of ways. Technology and the market system can make our lives feel very segmented and disassociated from other people and even our own humanity. We need to think about our lives more holistically, and that's something the Project offers: both in terms of the actual content of the scholars' research, but also in its approach, the fact that it's so interdisciplinary and we have so many different perspectives in the same place.
There's something profoundly countercultural about the Project, too. Our culture is allowing us to become very adept at manipulating information. We're all about moving quickly. And that's not a bad thing, but one thing the Project is offering is a chance to slow down and think about what would make us wiser and more patient. It's not all about becoming more efficient. And that's very powerful because in many ways it runs counter to the messages from our technology-centered world.
What is your professional background?
I've spent most of my professional life as a pastor, but it wasn't a direct route. After graduating from college, my wife and I opened our own business for four years. At that point, I sensed a call to explore pastoral ministry, so I went to Princeton Theological Seminary and then on to get a PhD at the Graduate Theological Union. So about twelve years passed between when I left college and when I became ordained. Ultimately I concluded that I could use my interests and gifts in a way that would be positive for other people, and help them to grow in their Christian faith and that led to serving as pastor for 18 years, which I did until January 2015.
What particular interests did you bring to The Enhancing Life Project's seminar?
My PhD had a specialization in theology and science, and I'm still working at the intersection of those two issues. Over the past six years, I've managed three grants about Christian faith and mainstream science. The current one focuses on encouraging and resourcing Christian ministries working with emerging adults—that is, 18-30-year-olds—to integrate faith and science. We're still in the early stages, but you could imagine funding about thirty-five projects that grapple with questions about how science, which hinges on rationality, can be integrated into the way we understand God. Or how we, as Christians, approach the Bible as a document that brings revelation in light of scientific discoveries. Studies have shown that the church's lack of engagement with science has been a reason for the rise of the religiously unaffiliated. Part of it is to say, let's make sure the church is a place where science is engaged, legitimate mainstream science, particularly. But I also think more broadly that when science and theology are joined in the best way, it ultimately allows for human flourishing.
What do you think The Enhancing Life Project or Enhancing Life Studies can offer your profession or area of focus, and why?
I didn't grow up in a religious family—I became engaged with the Christian faith as a college student—so I'm very interested in the way theology can speak to people who aren't part of the church. The Enhancing Life Project's model helps me bring new sources and insights to that conversation: we have theologians next to scientists and doctors and religious studies professors, who are all offering their perspectives and engaging with each other.
On a practical level, for me this is particularly helpful on issues of technology and religion. For example, we can think about how the smartphone has diminished or enhanced our ability to have strong relationships. What does it mean to flourish in the age of the smartphone? Those are meaningful questions that we can use to engage with a group like emerging adults in a lot of different contexts, and that's exciting.